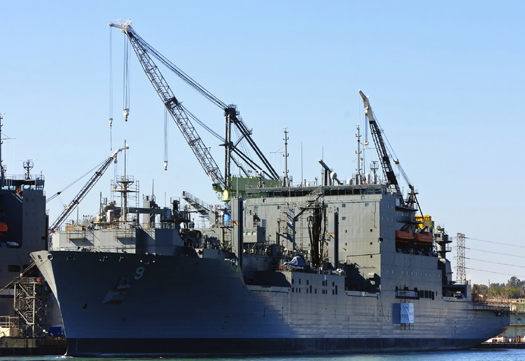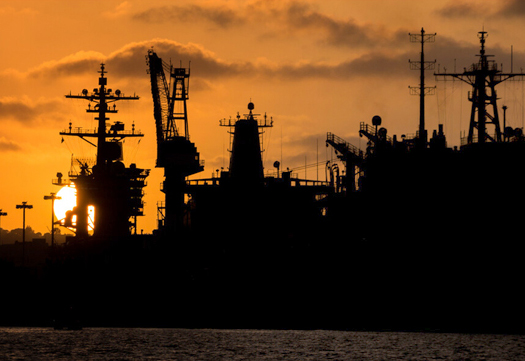 Military Sealift Command (MSC)
TMMG provides engineering and technical support services across the Military Sealift Command (MSC) Organization. TMMG's experienced and professional staff provides System Engineering, Life Cycle Management, Maintenance Engineering, Modernization, Industrial Shipyard Operations Planning and Oversight, Program/Project Management, Safety Management System (SMS) Auditing, Business Process Development, Comprehensive Cost-Benefit Analysis and Strategic Planning.
TMMG's MSC team is comprised of a group of professionals with tremendous personal experience and knowledge in maritime vessel engineering and maintenance. They are experts in the challenges of operating and maintaining maritime vessels in any environment. The TMMG staff is very passionate about continuing to bring our energy and ideas to Military Sealift Command.
TMMG's breadth of maritime vessel and transportation maintenance program experience, combined with the specific skills and experience of our personnel provides proven support to our MSC partners. These efforts include: accomplishing marine surveys; material condition surveys and inspections; technical engineering analyses; root cause analyses; document development and refinement. We provide Mid-Life Planning and Lifecycle asset management expertise to address aging fleet issues from planning, ship-checks, Statement of Work development and estimating, to shipyard overhaul management, repair, and TRANSALT development and tracking support.
TMMG utilizes our thorough understanding of American Bureau of Shipping (ABS); USCG; International Maritime Organization (IMO); Navy Safety and Occupational Health; and Occupational Safety and Health Administration (OSHA) rules, Society of Naval Architects and Marine Engineers (SNAME), American Society of Mechanical Engineers (ASME) regulations, programs, and instructions throughout our support effort.
TMMG delivers comprehensive engineering services including:
Marine, Mechanical, Electrical, and Electronic Engineering
Automation and Controls Engineering
Naval Architecture (ABS & USCG approved AutoCAD and Shipboard Modernization)
Shipboard Testing and Inspection Surveys (SMART, FCT, MRE, OERA)
Test Plan Development and Maintenance
Engineering Testing and Analysis
Test and Inspection Reports
TMMG also provides Safety and Environmental Support Services. This effort includes both Shipboard and Shore-based facility assessments and assist visits, Internal/External Audits, Safety Training, and Accident Investigation.
TMMG's expertise is a product of our knowledge of shipboard and shipyard practices; International Ship and Port Facility Security (ISPS), International Safety Management (ISM), International Maritime Organization (IMO), Safety of Life at Sea (SOLAS) and MARPOL (International Convention for the Prevention of Pollution from Ships) safety and environmental regulatory certifications; our experience with reviewing mechanical drawings; and our track record in overseeing installation of mechanical, electrical distribution, automation, and auxiliary systems supporting ship wide operating systems.